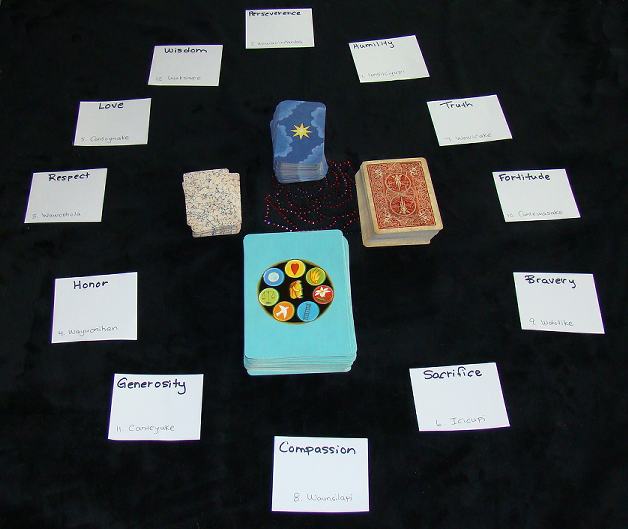 Happy New Year!

We're in for a brand new year.
What will it hold for you?
How can you best use its energies each month to improve your life?
This is a spread called the
Lakota Wheel of the Year Spread.
It is inspired by the 12 Virtues of the Lakota Native Americans.
This can be done monthly or even weekly (if you break it down). It does not need to be done all at once; you can do just one quick spread position in a sitting rather than doing all twelve.

This spread will take you through the year, to tell you the energies of your life for the upcoming year, and/or it can suggest ways you can actively use and summon these virtues to better your life.
You can use any oracle you wish, these are just sample ideas.

The Lakota Virtues are:

1. Humility (Unsiiciyapi)
2. Perseverance (Wowacintanka)
3. Respect (Wawoohola)
4. Honor (Wayuonihan)
5. Love (Cantognake)
6. Sacrifice (Iciupi)
7. Truth (Wowicake)
8. Compassion (Waunsilapi)
9. Bravery (Woohitike)
10.Fortitude (Cantewasake)
11. Generosity ( Canteyuke)
12. Wisdom (Woksape)
To view this video how-to either click on the image below,
or CLICK HERE.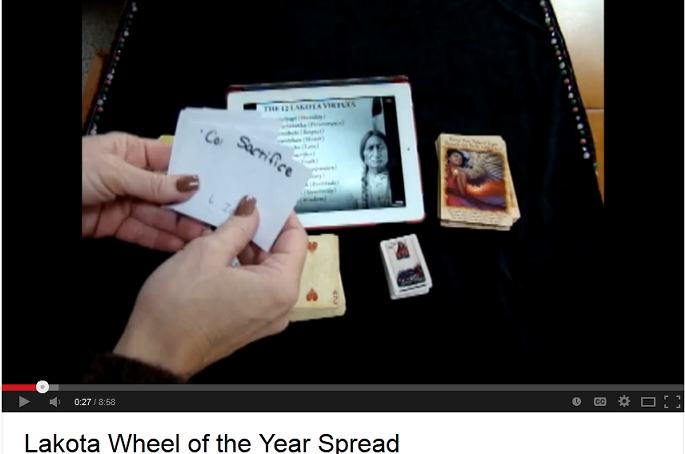 Warmly,
Donnaleigh
Learn more about the secrets of reading tarot
at our award-winning educational tarot podcast.
See a listing of all show topics HERE.